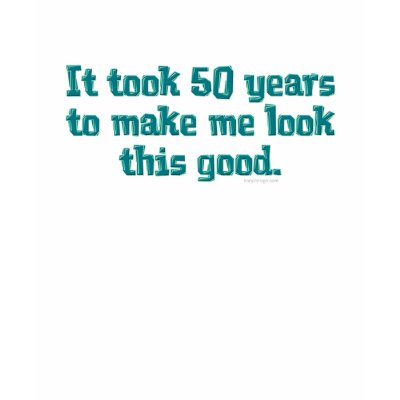 Next year, I will reach a major milestone in my life when my fiftieth birthday comes around in March. Needless to say, just like most others, I always say that I don't feel nearly fifty and can still do most things that I did at thirty. But what is it really like to be fifty in our modern world where youth and beauty are highly prized and sought after? Many of my friends around the same age see fifty as a time when the best is past, others look forward to a new adventure and some have changed their life completely. I, maybe more than most, have potential for worry as both my parents died in their fifties and if I was a negative-minded individual, I would think that maybe I could head the same way. Luckily, I am not but can it really be said, as I read the other day that "fifty is the new forty"?  What is clear is that we go through various life cycles that determine how we look at ourselves, our family, partners and the rest of our lives.
Not everybody goes through all the stages… some get stuck along the way. Not everyone goes through the stages at the same age either, and we usually go through them more than once, as well.
Here they are. (You can decide what stage you are at, and whether it is time to move on):
Happy times – childhood until puberty – feeling generally happy about life, as long as we are safe and have the basic needs met.
Confusion – puberty – don't know what to believe, don't know who we are, bodies are changing, emotions run wild… typical teenage stuff
Searching – late teens, early twenties – looking for 'the truth'. Don't buy 'the establishment's' version any more, and need to determine our own.
Truth – early to mid twenties – decide what we stand for, who we are
Decisions – mid twenties on – finding a partner, getting married, choosing a profession
Planting time – 'first adulthood' (early twenties to late forties) – raise a family, establish ourselves in the community, build a career.
Teaching – late forties on – move into 'second adulthood', where we explore the meaning of our lives, and of life in general, reflect on what we have learned, and begin to pass on our knowledge to the next generation. The transition from first adulthood to second adulthood is often difficult, but can be the beginning of elderhood.
It can be safely said that most people do not follow these stages in the order presented here but can return to or move forward to different stages at different times of their life. For example, stage 6 happened to me in my early twenties, characteristics of stage one in my late thirties and parts of stage three in my early forties. I would say that I am firmly moving in to stage 7 with ease, though it has been difficult. The last few years have seen many changes in my outlook on life, my everyday situation and the way I do things. I also do not suffer fools gladly, am much more assertive and generally extremely happy with where I am at. So what can I expect from the future? I already know that I must watch what I eat and drink, do more exercise, go for regular health check-ups and be a bit more careful than I was twenty years ago but there are other things to be aware of. People reaching middle age and beyond can have emotional and psychological problems associated with getting older. These can be summed up as follows:
A ' Correct life' crisis around thirty five to forty years of age
An 'Existential Crisis' in the early fifties
Both involve much soul-searching, and searching for one's Life Mission. The first half of our adult life is all about establishing ourselves in a career, getting married, having children, and in general doing the things the 'world' requires. The second adulthood is where we do our work… the inner work, or soul work that eventually turns outward and sees us offering our gifts to the world, and making a deeper, more meaningful contribution.It is the time between the two adulthoods – the 'midlife transition' – that tries our souls.
Traditionally, when a man was about thirty five years old, he was at the mid-point of his life. In fact in the early industrial age, and even into the 1920s, the average man's life span was barely over fifty, so 'midlife' was about twenty five. Now the average man lives to be about eighty or even longer, and his 'midlife' is around forty to fifty. Most of us take quite a while figuring out what we should do 'when we grow up'. I was in my early forties before I finally clarified a 'life mission' for myself, and then looked around for the right action (work) to carry out the mission. As Joseph Campbell said: "we must be willing to get rid of the life we planned, so as to have the life that is waiting for us". That is where I stand at the moment. It  still amazes me that it has taken so long for me to reach the point where I am truly happy with my life but better late than never!!